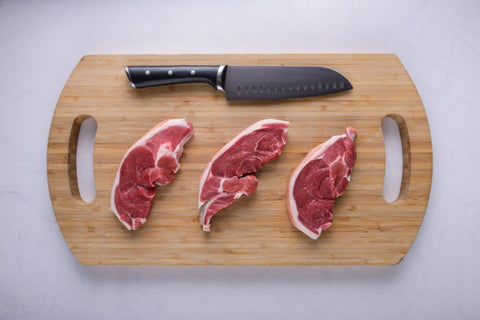 Lamb Chump Chops
These superbly tasty chump chops are full of flavour and will make a lovely meal.
All of our lamb is sourced exclusively from local Irish farms with quality lambs that are free to graze.
Flavour Profile
Tender and flavourful, with a juicy texture.
Cooking Methods
Pan-fry or grill for best results. Cook them for 6-8 minutes on each side depending on thickness.
Serving Suggestions
Lovely served with sweet potatoes and green beans.
Wine Pairings
Cabernet Sauvignon, Bordeaux, Chianti or Chardonnay
Product Tour
Chump chops are taken from the rump of the lamb at the point where the top of the leg meets the loin.